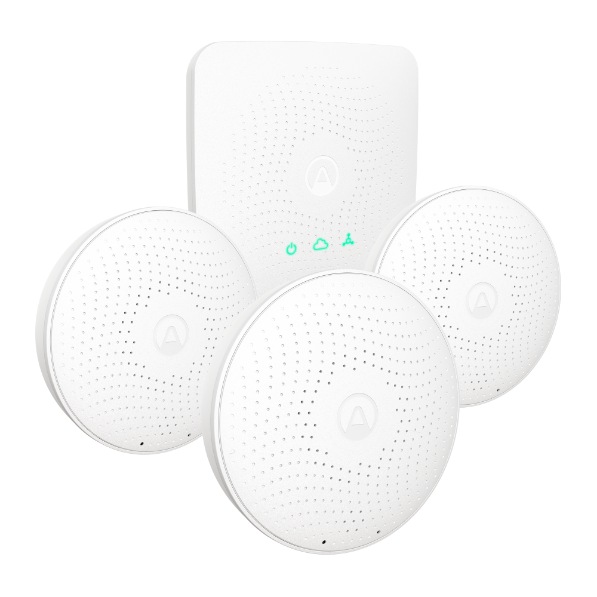 Get your Starter Kit today
3x Space Radon
(formerly Wave Plus for Business)
1x Space Hub
(formerly Hub for Business)
30 day free subscription
With the Starter Kit you can measure CO2, Relative Humidity, Temperature, Radon, Airborne Chemicals (VOCs), Pressure, Light and Virus Risk. Want to include Particulate Matter (PM) monitoring in your Starter Kit? Get in touch and we can add this for you.
You can easily expand your Starter Kit later to cover your entire office or all of your locations globally in one intuitive dashboard.
Get started now
*The full dashboard features are part of the Full Subscription, and costs $6 per month per device. This kit comes with one month free full subscription. If you choose not to renew after one month, then your Starter Kit will still work! But you'll only be able to see current air quality data in your dashboard.