A large focus at Airthings is to raise awareness and educate on the dangers of radon gas and indoor air quality. One of the many ways we accomplish this is through our partnerships. In fact, we are actively looking to have partners across the globe. We partner with those who help to raise awareness and empower people. In our mission to make radon detectors and indoor air quality monitors as common as smoke detectors, and therefore combat the 21,000 radon-related deaths annually, we partner with foundations and charities to make a difference.
For the third year in a row, Airthings will donate $1 for each Airthings Wave, Wave Plus, Wave Mini and Corentium Home radon and indoor air quality monitor sold on Airthings.com through October 31, 2020, with a minimum donation of $25,000 to the American Lung Association's LUNG FORCE initiative to support lung cancer research.
The American Lung Association's mission is to save lives by improving lung health and preventing lung disease. Since the launch of LUNG FORCE in 2014, the American Lung Association has funded over $14 million specifically for lung cancer research, with the aim of finding cures and preventing lung disease. On top of this, they focus on reducing the burden for those living with lung disease right now. Improving support resources is a big priority so that the more than 228,000 Americans who will be diagnosed with lung cancer this year, have what they need.
Another great reason for partnering with the American Lung Association is that they offer a wide range of fundraisers and activities that all are welcome to join. They not only raise money for a great cause but create a space where survivors and their relatives can meet. Recently, we participated in the American Lung Association LUNG FORCE Walk in Chicago, Illinois and raised $4,057 for LUNG FORCE.
Rachael Malmberg, a LUNG FORCE Hero and two-year survivor of radon-induced lung cancer, joined us on the walk. She has partnered with Airthings to educate, advocate, and most importantly, reduce all risk related to radon exposure. Radon gas is responsible for about 21,000 lung cancer deaths every year in the US. That is approximately 60 people per day. Yet it's rarely spoken about.

She says, "I am beyond honored to partner with such an amazing company. Airthings goes above and beyond to continue educating, helping and most importantly save lives through their products and work. Without Airthings I would not be able to accomplish my mission of radon awareness in lung cancer."
Radon induced lung cancer can be prevented by avoiding exposure of radon gas over long periods of time. Even small adjustments in the home can help to reduce radon levels. That is why people like Rachael are so important, their work to raise awareness helps to bring attention to the issue.
Unknown to Rachael until after the event, we matched the donations that were raised for the American Lung Association's LUNG FORCE Walk and donated them to her not for profit. The contribution will assist her in her mission of living 5 years with stage IV lung cancer.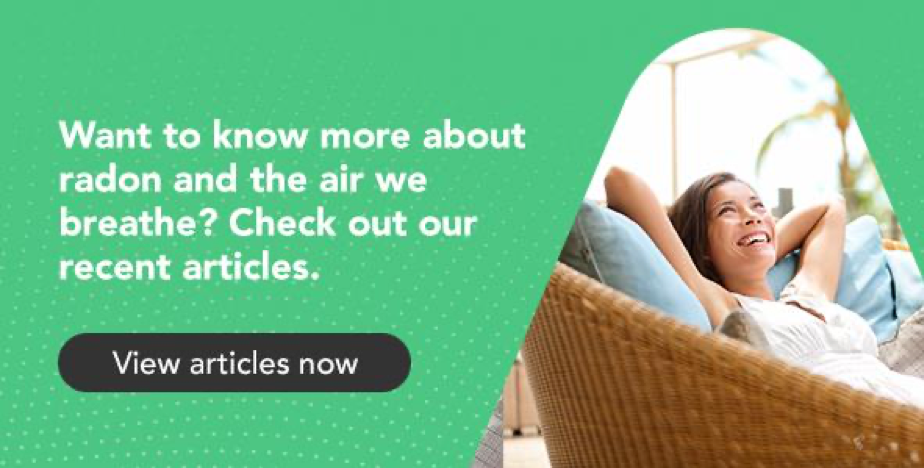 *The American Lung Association does not endorse any product, device or service.