In September 2019, we aimed to raise as much as we could for the American Lung Association. Every five minutes a woman in the US is told she has lung cancer and more than 35 million Americans are currently living with chronic lung disease. The Association not only provides support for the victims of disease but also funds ground-breaking research to get rid of lung cancer, for good.
Radon is the number one cause of lung cancer among non-smokers, so this foundation is a natural fit for us. Having sponsored them previously, we wanted to take it one step further. Literally. Both our Oslo headquarters and Chicago office teamed up to raise money for a cause very dear to our hearts. The challenge? Two walks—we joined the LUNGFORCE walk in Illinois and we also arranged a separate one near our Oslo HQ in Norway.
We are happy to announce that we raised $4057 dollars for the American Lung Association. Thank you to everyone who donated. We even made it to the LUNGFORCE leaderboard as you can see below!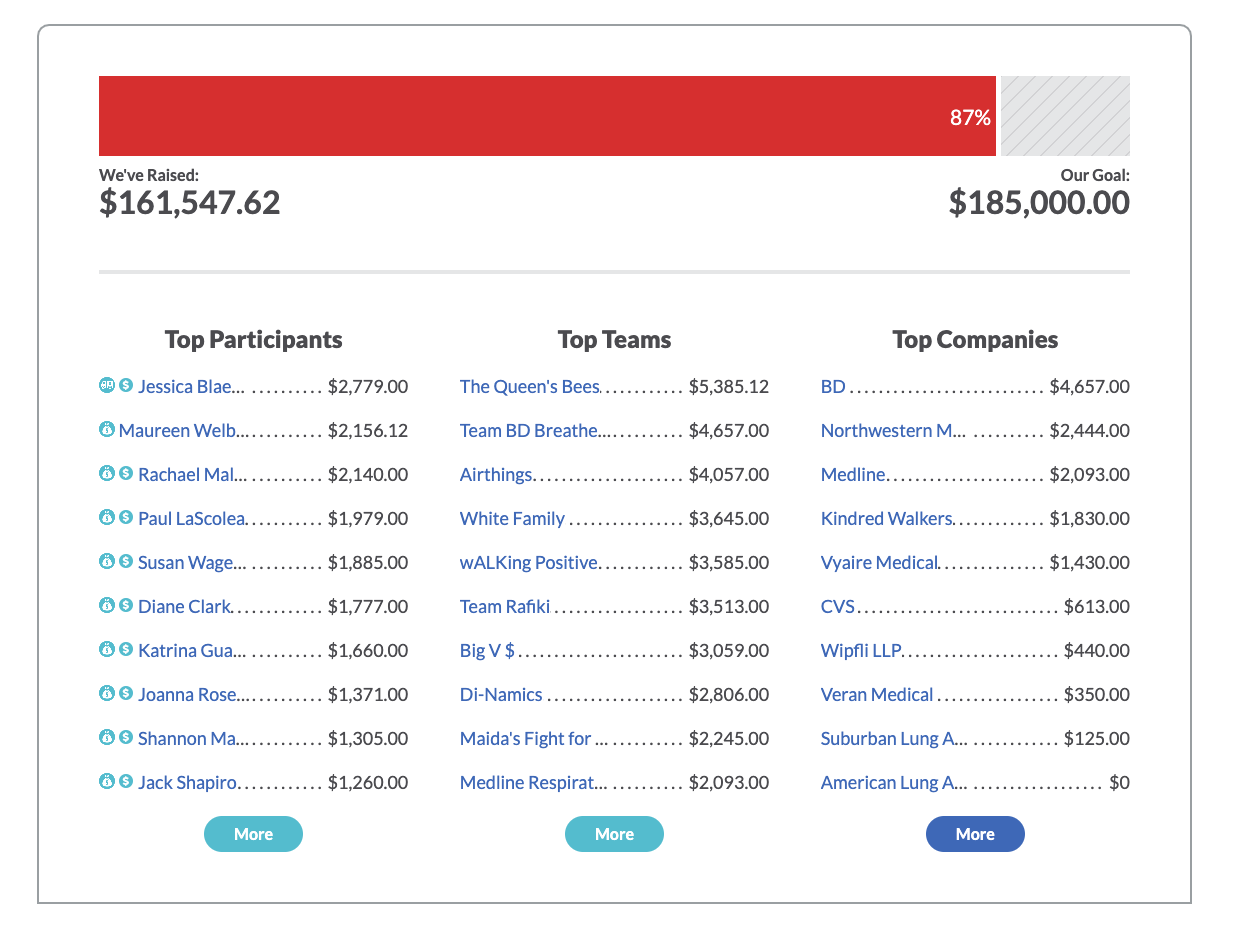 Airthings will match the donation, dollar for dollar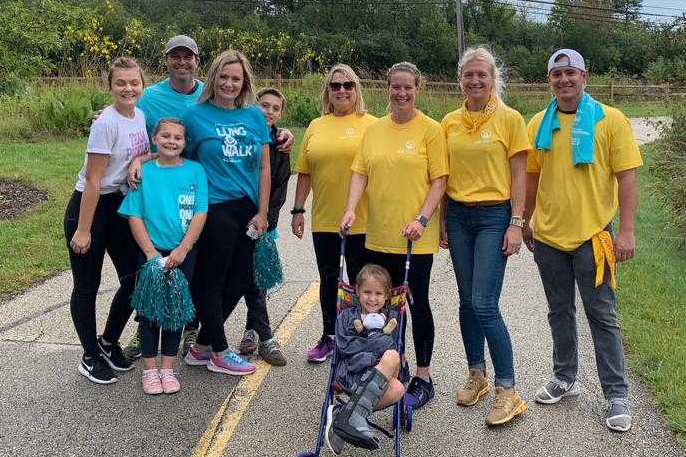 We were lucky enough to have Rachael Malmberg join us for the LUNGFORCE walk in Illinois. Though thunderstorms meant the walk was cancelled on the day, we still walked as a team as thanks to those who generously donated.
Rachael is a two-year survivor of radon-induced lung cancer. She has partnered with Airthings to educate, advocate, and most importantly reduce all risk related to radon exposure. Radon gas is responsible for about 21,000 lung cancer deaths every year in the US. That is approximately 60 people per day. Yet it's rarely spoken about. Lung cancer patients in the US sustain up to $15,000 month over month in medical costs, therefore as a company, we want to help those in need and draw attention to this deadly disease.
Airthings has been inspired by Rachael's strength and radon advocacy, therefore, we will match the $4057 raised and donate it to Rachael's non-profit. The contribution will assist her in her mission of being the 1% who lives 5 years with stage IV lung cancer.
Airthings will match the $4047 raised and donate it to Rachael Malmberg's non-profit.
LUNGFORCE Walk in Illinois
The American Lung Association's annual Lung Force Walk in Libertyville, Illinois raises awareness and funds for research into lung disease. This incredibly valuable research benefits people worldwide aiming to make lung cancer a thing of the past. Though the event was cancelled due to the weather, Rachael Malmberg and the Airthings team still walked as a thank you to those who generously donated. Here are our team pictures from the day!
Kolsåstoppen hike in Norway
The Airthings Oslo headquarters organised a fundraising hike up the famous Kolsåstoppen in Norway. The 7.4km hike offers panoramic views over the city and a steep incline. Here are our team pictures from the day!