When Tony was preparing to move into his new house in the US, he was eager to be moving into a brand-new property, constructed from scratch just for him. A software engineer by trade, Tony relocated to a new county after previously living in Massachusetts, and purchased a freshly-built house directly from a real estate developer in a fast-growing local community in early 2020. While Tony expected to seamlessly transition his life into a turnkey, move-in ready home without issue, what he didn't recognize at the time was that he'd have a lot of work ahead of him.

High Levels, Low Awareness
Tony had heard about radon before, but those around him had typically been dismissive of it, not believing it to have a serious impact on their health. The same story goes for his experience living in a new county. As its surrounding area happens to be known for its radon levels, in part due to the area's high composition of granite rock. In fact, it's estimated that 30% of homes in New Hampshire have elevated levels of the gas1. It may not, then, be a coincidence that New Hampshire is home to some of the highest cancer rates in the US, notably lung cancer2. Other states with lung cancer rates on this level include Ohio, Indiana, and mining strongholds such as West Virginia, Kentucky. Still, during the homebuying process, Tony heard from multiple people - including real estate agents and neighbors - that radon shouldn't be an immediate concern, especially in a new build that wouldn't produce accurate testing results for the first several years.

Things changed quickly after moving in, when Tony felt compelled to test his own radon levels following conversations with some friends who had also recently bought a house. After conducting a standard at-home test, Tony made a shocking discovery - the standard-issue, one-time radon testing kit he used was reading 84.5 pCi/L, the maximum level the device could read (the recommended range by the US Environmental Protection Agency is under 2 pCi/L3, and the American Lung Association urges homes over 4 pCi/L to take immediate action). Tony was concerned about radon levels for the safety of his family and himself. "It was certainly a daunting discovery, especially reading up on radon and how long term exposure is directly linked to lung cancer," Tony said."My top priority was making sure my family would be safe."own radon levels following conversations with some friends who had also recently bought a house.
Knowing that radon fluctuates daily and that long-term monitoring is key to understanding overall exposure, he decided to wait a couple of weeks and try again with the help of an Airthings Wave detector, which had a higher testing threshold and would provide more accurate and thorough data. This time, it came back with a steadily-held average of 125 pCi/L - more than 60 times the maximum recommended safety level - which was re-confirmed after contacting and testing with a radon professional.

Now armed with more reliable data that affirmed the issue, it was evident at this point that Tony had a serious radon problem on his hands. But why? His house was brand new. The reason is most likely a combination of factors, including weather and geological composition, impact of human activity, and the house itself.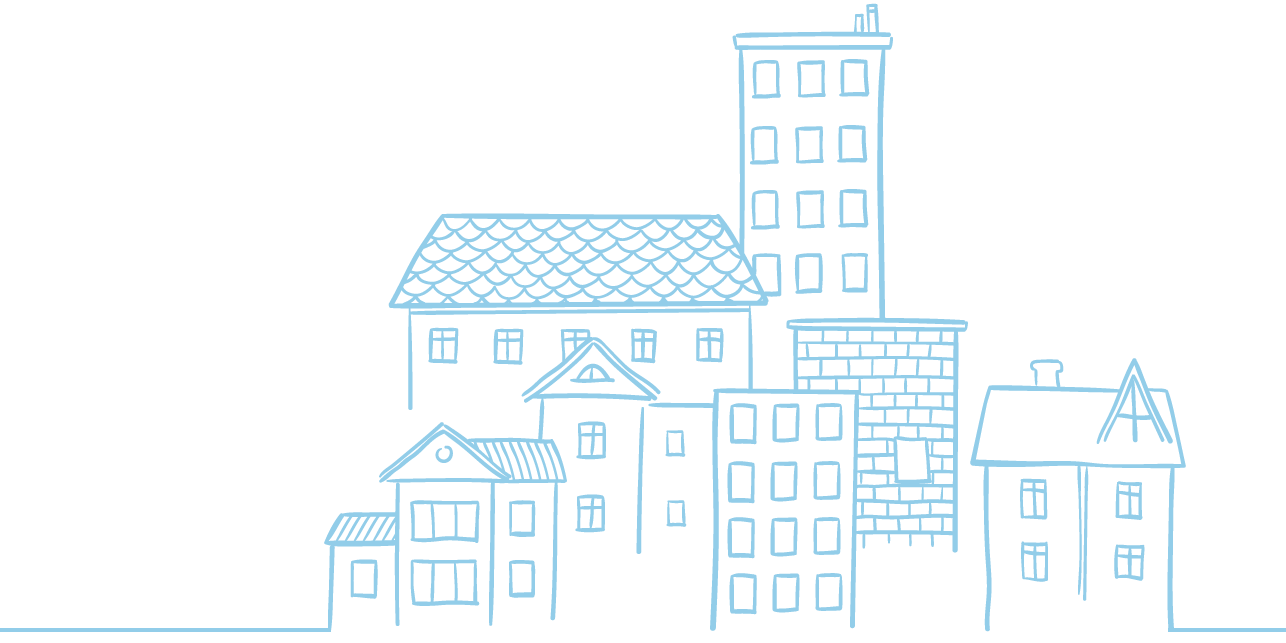 The New Construction Fallacy

There's a misconception that elevated radon levels are most commonly associated with older homes. While this may be partially true in some instances, as radon accumulation is most concentrated closer to the ground and many older homes have basements and lower levels, there can be factors in play that actually make new houses more susceptible to dangerous radon conditions.
The main reason that likely impacted Tony's situation was excavation conducted during construction, as well as the design of the house's foundation. This type of activity, which involves drilling down into the rock formations of the earth's surface, is one of the most commonly associated causes for radon spikes and prolonged elevated levels.
Radon also can seep through homes resting on cracked foundations or other gaps in the ground. When it occurs in a place that is already known for its radon levels, the issue can become exacerbated. Additionally, new homes tend to be built and finished with extremely "tight" construction, whether it be ensuring there are no gaps that will allow drafts through windows or doorways, or packing the walls full of insulation. While this may be ideal for keeping residents warm, excessive insulation in homes with poor ventilation can lead to an unintended circumstance - trapping radon inside.

However, the circumstances in Tony's home were even more unique. "Unlike most new houses, my basement floor was not tightly sealed off. In fact, there are intentional cracks along the floor and side of the basement to allow for movement, thus reducing the chances of unwanted cracks," Tony explained. "There was also a radon pipe sticking out in incase I needed to mitigate radon that the builder installed, which was not capped, and crushed stone underneath the slab. This is great for reducing the chances of flooding, but also makes it much easier for radon to flow into the basement." Not all regions require radon measurements in new builds like Tony's, which is why it's important for anyone purchasing a new home to immediately measure their radon levels themselves.


When Climate & Geography Collide
There are many factors that affect radon levels. Shifting climatic conditions, temperature, atmospheric pressure, precipitation and even construction or reconstruction can all impact radon levels in any home. When it comes to seasonality, as the days grow shorter and colder, radon levels almost always increase, and there are a few reasons why. It is likely that the main cause for rising levels is that we are shutting our windows to block out the chill in the air. In colder-climate this is common practice, and when you combine the geological makeup of the area (some places are simply known to just have perpetually higher radon levels!), it's a recipe for concern.
See below how Tony's radon levels were reduced after improvements to his home:
| | | |
| --- | --- | --- |
| | | |
| Airthings Wave Plus readings from three sections of Tony's home, pre mitigation | Airthings Wave Plus readings from three sections of Tony's home, pre mitigation | Airthings Wave Plus readings from three sections of Tony's home, post mitigation |
Next Steps: monitor and mitigate
Since Tony's discovery, he has purchased additional Airthings radon detectors that he's placed throughout his home. This allows him to monitor his air and ensure proper ventilation is present in his house at any time he'd like, providing him with daily peace-of-mind. He also has recently completed installation of a professional radon mitigation and removal system which ensures that fresh air is circulated through his home and any radon-heavy air is pumped out. The system he chose was an advanced system and cost a little over $1,400. He also took it one step further, installing a water mitigation system as well as an additional expense. These water mitigation systems typically use either charcoal filtration or aeration to remove up to 99% of radon traces from drinking water. "While it may feel at the time like it's a costly investment, it'll be worth every dollar to prevent lung cancer in the long run," said Tony. With this combination of solutions, Tony is on track to manage his radon problem in a sensible, effective way, and post-mitigation, his levels have dropped to 1 pCi/L.
Take a look at Tony's newly-installed radon mitigation system:
Easy fixes to radon
While most radon issues are easy to fix, radon is dangerous and should be taken seriously, and that starts with learning about your own radon risk. At Airthings, we encourage you to be like Tony and take this step - whether it's with one of our devices or not. If your radon levels are in the high range for more than a month, you should contact a professional. The EPA offers suggestions on choosing a radon mitigator and WHO provides information on radon action levels. Homes with lower levels than Tony can opt for simpler fixes, such as adding ventilation, patching up holes in the foundation of their structures, or implementing regular monitoring. Through sufficient ventilation or radon mitigation, you can help to ensure that dangerous levels do not collect inside - and potentially save lives in the long run. The first step to the process starts with monitoring your radon levels today.