By now, radon gas testing is becoming the norm. Thankfully, more and more people are aware of its dangers and take actionable steps to improve their radon gas levels inside their homes. Home inspectors and radon professionals across the globe play a critical role in radon mitigation, especially when we buy or sell our homes. Keep reading to find out everything you need to know about radon gas, it's impact on your health, why you should monitor it, how to monitor radon and how radon professionals can help.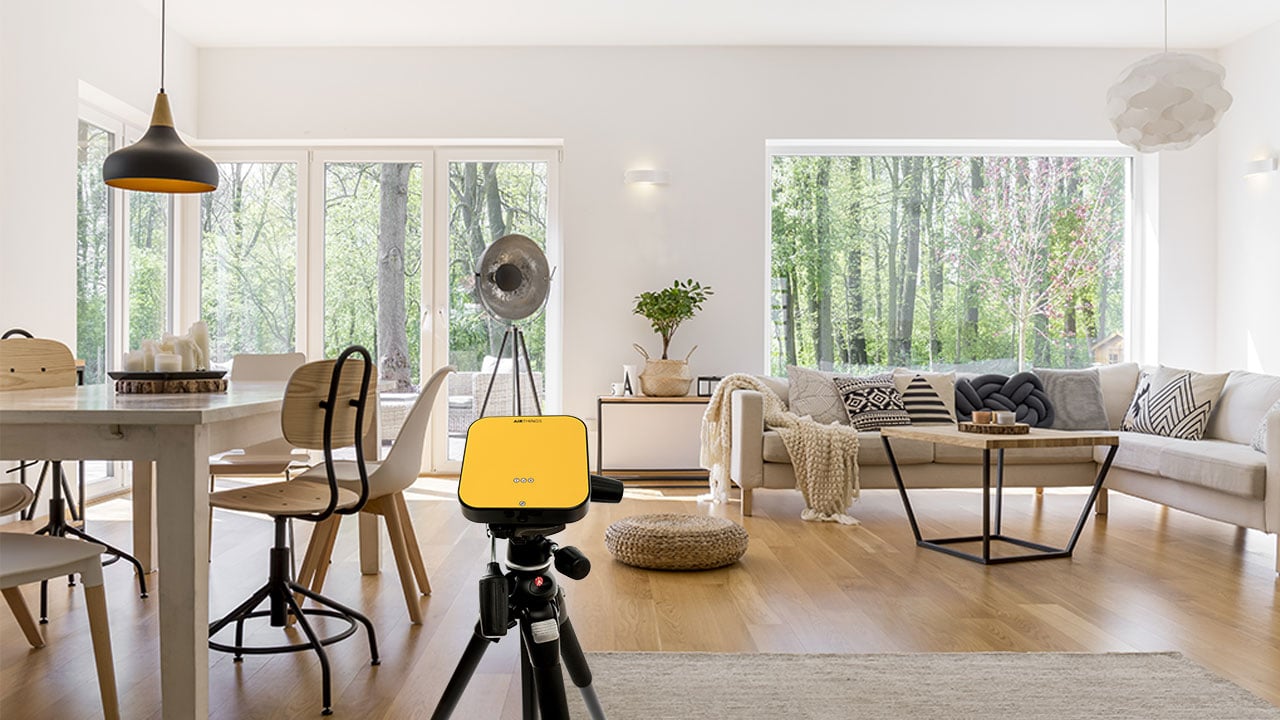 Radon facts: What is radon and why is it important?
Radon is an invisible, radio active, gas formed in the Earth's crust. It surrounds every one of us as part of the air we breathe, but in high quantities over long periods of time it can be dangerous to our health.
Radon can enter your home through cracks or openings in the foundation.
Radon is the

number one

cause of lung cancer amongst non-smokers1.
Approximately 21,000 people in the US

and 20,000

in the EU die from radon-related lung cancer every year2
The United States Environmental Protection Agency (EPA) recommends that "If you are buying a home or selling your home, have it tested for radon" and radon professionals & home inspectors can help you do this3.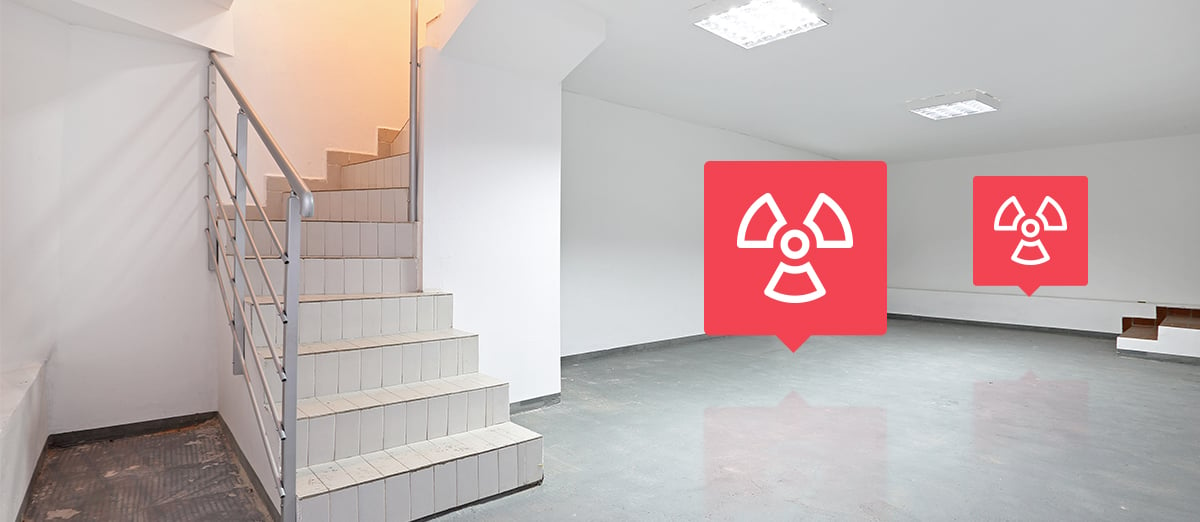 Why radon testing should be a priority in the housing market boom.
The unprecedented pandemic has adjusted our day-to-day in so many ways. Working from home, educating kids from home, following government guidelines on social distancing has all become the norm. What's interesting is that it has also had an impact on the bigger picture; our home.
Forbes reported back in August that the housing market has boomed in the pandemic. Predominantly because we are realising the true value of a home, and also because real estate prices have dropped dramatically4. This is not surprising as the more time we are forced to spend at home, it would encourage many to reassess their living situation. Suddenly a lawn or balcony is far more important than being close to work. The surprising, and somewhat scary thing however, is that more recently many are foregoing vital home inspections before they buy. The supply of homes is low and the demand is high, causing bidding wars and time sensitive transactions.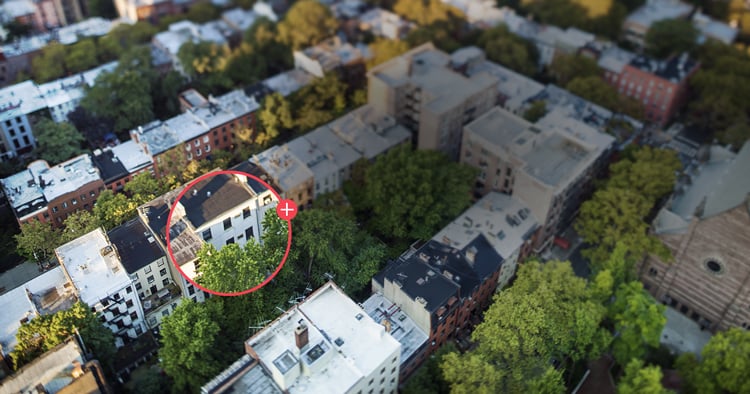 Don't skip a home inspection, law partners warn.
The now extremely competitive market of pandemic home buying in 2021 has led many to rush-buy and skip the vital home inspection. But these home inspections include vital checks such as radon gas problems.
Radon is a significant part of the majority of home inspections. The United States Environmental Protection Agency (EPA) recommends that "If you are buying a home or selling your home, have it tested for radon"5. Similarly, Health Canada, says you should test for radon6.
Vincent Averaimo, partner at Milford Law, LLC told reporters at CTpost "You're buying what can be considered one of the most expensive assets in your lifetime," he said."Yet at times, you're feeling rushed to the table to either sign an agreement or feeling rushed to negate some rights."
In the CTpost interview, he goes on further to say "this is where as a buyer, you're going to run into significant issues where in many instances, there's little recourse for you."7 Saving a small cost at the beginning of the process can lead to bigger problems later.
How to find a trustworthy radon professional to test your home before you sell or buy
Follow the EPA guidance. Currently, "EPA requires states receiving indoor radon grants to maintain and provide the public with a list of only those radon service providers who are credentialed". To make it easier for the public to differentiate, the EPA recommends using professionals from the National Radon Proficiency Program (NRPP). Use this link to find a credentialed professional in your area.
Airthings has manufactured a certified continuous radon monitor for professionals since 2016. The Corentium Pro is an easy to use battery-operated radon professional device compatible with IOS and Android applications. The Pro uses four, highly accurate, passive diffusion chambers that count alpha particles specifically from radon. Radon professionals can connect their phone or tablet to the Pro and generate an official report in seconds. Giving buyers or sellers instant access to their radon levels, and guidance on their next steps.
With the housing market booming, don't skip out on your home inspection. Make sure you test for radon, ask your professional what they use to test or what you can use to test, and ensure the health and wellbeing of your loved ones.

Airthings Professional
Need a certified radon test for home buying or selling? Or do you have questions on the Corentium Pro or professional radon testing?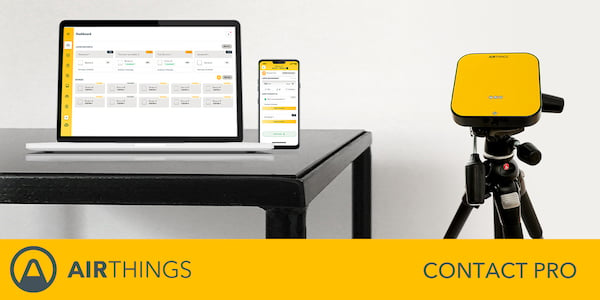 And don't forget, long term monitoring in the home is always recommended, check out our long term radon monitors here.