The best-selling radon monitor on Amazon is Airthings' Digital Radon Monitor. There are a lot of different radon detectors on the market, each with their own features. So, we set out to understand: why do people like the Airthings digital detector more than the others? To answer this question we combed through real customer reviews of Airthings detector.
Customer Reviews of Airthings' Radon Monitor
One overwhelming theme we saw from reading reviews of the Airthings detector is that people appreciate the simple fact that it works at what it's supposed to do:
"This device works great and is giving the correct reading which matched the charcoal canister reading"
"This one is rock solid, agrees with the professional tests, and doesn't require such frequent calibration."
"I highly recommend this unit and will probably never purchase a expensive commercial unit"
"Excellent addition to your home's safety equipment."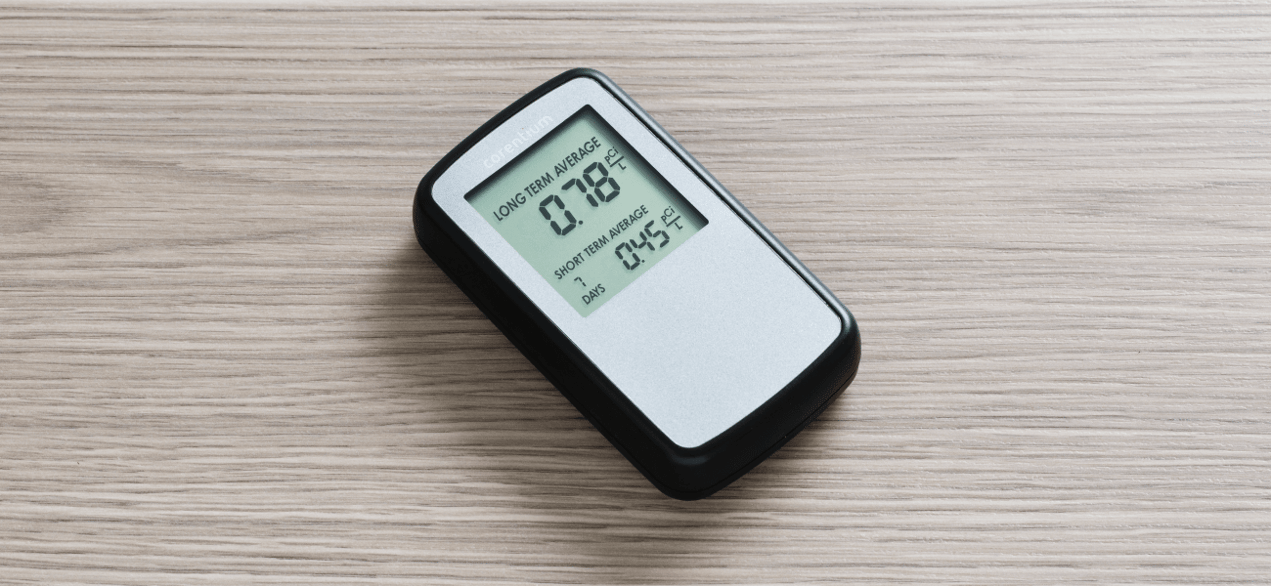 While the fact that it "simply works" is significant, it's an introduction to understanding why Airthings is ranked as the best-seller. So we kept digging and we found that in addition to its accuracy, customers also appreciate the detector's simple setup process and the fact that it provides initial readings in a matter of hours:
"Works great! Super easy!! Very happy"
"Had the device set up in less than 2 mins"
"working just as described in the guide, with readings within 2-3 hours of set up"
To many customers, radon monitors seem technical and therefore daunting. So, it is a relief for those customers who were expecting it to be complicated to have a device arrive that is both simple to setup and quick to show a reaching.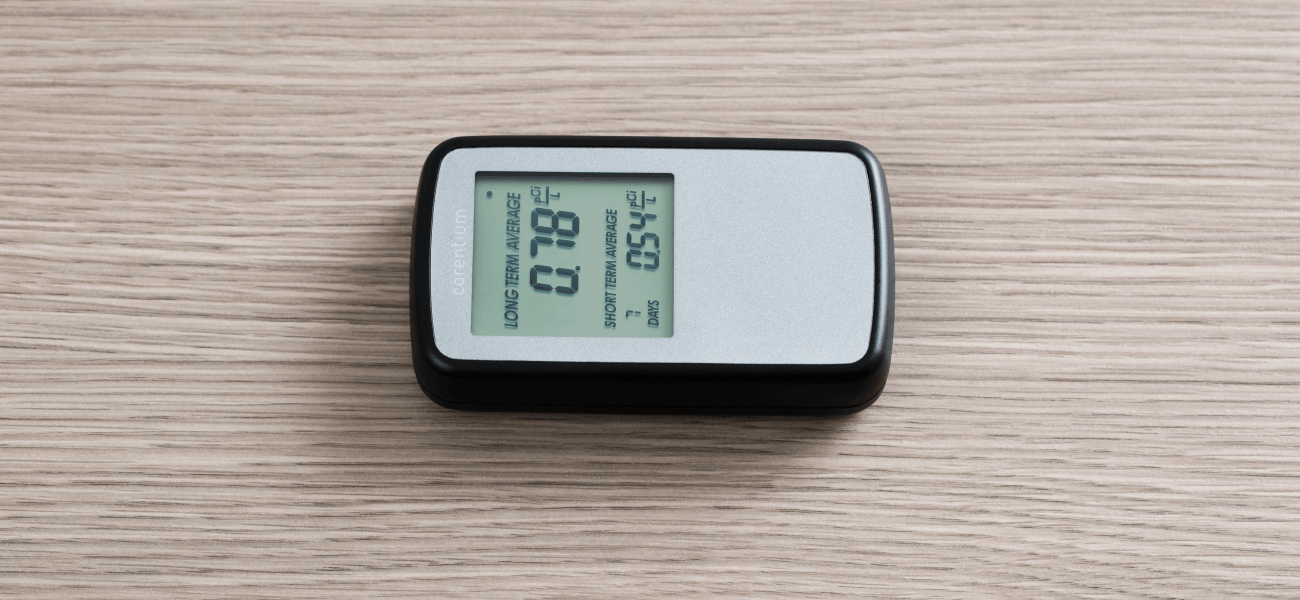 But the most significant theme we noticed in reviews of the Airthings detector is that its unique features help people stay safe:
"We had it for 1 week & found out the Radon Gas is extremely high in our home."
"We have found that we do have a high level of radon in our house."
"I didn't realize that the radon levels could be significantly different from room to room! This literally may have saved the life of one (or all) of our children"
Before using the Airthings radon monitor, these customers were not aware of the high radon levels in their home. But this detector's features--it's readout, accuracy, portability, and consistent readings over time--all helped these people protect themselves and their families from radon.
Let's look at how these features in particular compare with the features of other radon detectors.
Features of a Digital Radon Monitor
Readout
Radon monitor readouts tend to be simple digital numbers and show one reading at a time, such as the short-term radon amount. The Airthings unit's readout is different, with a simple display that shows both the long-term and short-term average radon levels in your home. In this way it is the only detector that allows you to monitor in one look the short and long term radon levels in your home.
Accuracy
The Airthings unit is calibrated to be on-par with the industry standard, which is a traditional but time consuming and non-reusable charcoal radon test. Customers have found that the Airthings unit lives up to this standard.
"In the end our home tested high for radon and this device not only let me know that but was absolutely dead on with the numbers."
"This device works great and is giving the correct reading which matched the charcoal canister reading…"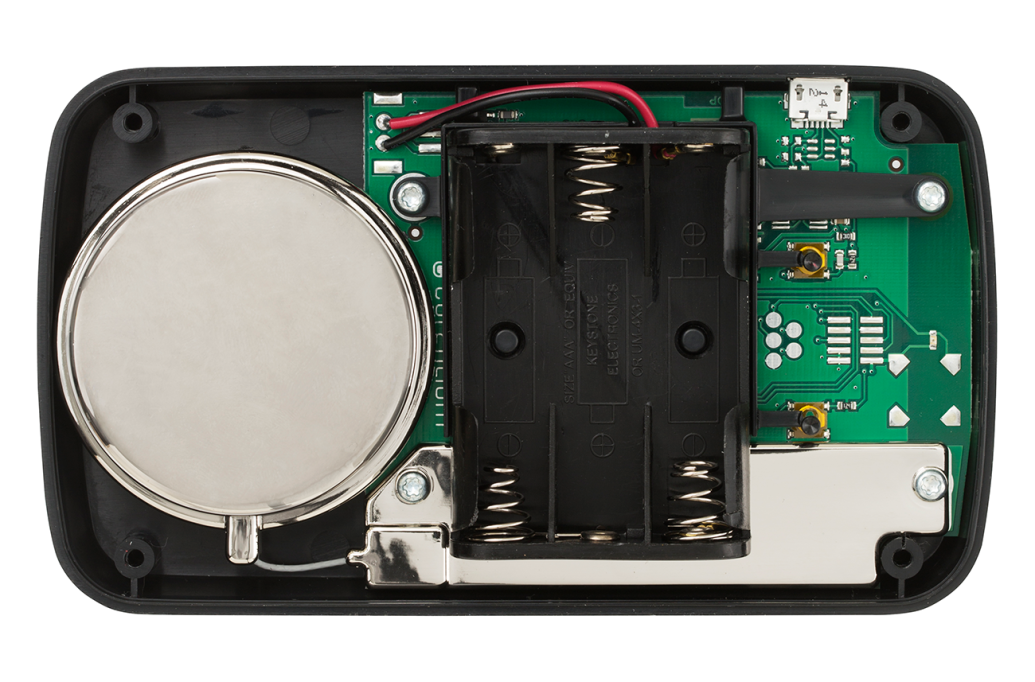 Portability
Radon monitors need power to run, and they get that power either through a plug in the wall or a set of batteries. A battery-powered radon detector lets you reposition it in different rooms throughout your house. This is advantageous because whether you conduct short- or long-term radon tests, it's important to understand how radon levels change throughout your home. That is the drawback of having a detector that relies on a plug in the wall: you might not be able to test in certain spots in your home.
Year-to-Year Consistency
Some radon monitors require yearly calibration, a process you must pay someone to perform. This means you might have a lower initial cost to purchase the base unit but if you want to continue to monitor radon levels in your home (which you should as they change constantly), you need to pay. Reviewers for this type of radon detector have lamented this fact in their product reviews:
"Beware of the hidden costs… I've had [a non-Airthings] detector for over 3 years now and it's true what they say about it needing calibration every year."
The Airthings reader, on the other hand, does not need to be calibrated. It remains accurate and calibrated year after year. So you can either have a long-term unit that needs calibration, a Airthings unit that is a one-time purchase, or you can purchase a one-time radon test kit every year. Buying a one-time test kit every year would be better than nothing because it means you're keeping track of your home's radon levels, but you would spend a lot of money. One Airthings customer did just that and realized they could have saved themselves a lot over the long term by using a long-term unit:
"Wasted a lot of time and money on one time testers… [the Airthings unit] Worked perfect out of the box and continues to do so today."

Summary
In purchasing a radon monitor, there shouldn't be anything that comes between you and actually using the detector to keep you safe. This is why we think customers have made the Airthings Digital Radon Detector a best-seller. Through our research we have found that other detectors on the market have one or more of these faults:
A limited readout
Inaccurate and therefore untrustworthy readings
Lack of portability
The need to continually pay to have your detector calibrated
All of these interfere with your ability to actually use your device and stay safe.
The Airthings detector, however, avoids these flaws with a simple readout, both short- and long-term readings, consistent accuracy, battery-powered portability, and no need to calibrate the device.