Your most common questions- answered. Find out why radon levels change over time and what to do about it.
The radon concentration within our homes is often much greater than outside. This is because the gas comes from the ground and is captured and contained in our homes, resulting in levels that we seldom find in nature. Radon levels change over time, that's why it's so important to measure continuously, so you can be alerted to high levels and take simple steps to improve them.
Expert sensors, such as Airthings patented radon sensors use alpha spectrometry developed in-house by our CERN scientists. The radon sensor consists of a passive diffusion chamber, which allows air samples to flow into it. There is a photodiode located inside this chamber, which essentially counts the amount of "daughter" radon particles in the air sample. This makes long term monitoring effective and reliable.

How does the weather, my home and the temperature affect my radon levels?
Like most gasses, radon levels fluctuate daily. The amount of radon emitted from the ground and the amount that actually enters our home can change for many reasons. It can be affected by natural sources such as cold weather, wind, pressure and shifting soil—even earthquakes and local construction.
External factors affecting radon levels:
Your homes foundation and insulation

Snowfall, ice, rain, earthquakes

Temperature, humidity, pressure

The ventilation in your home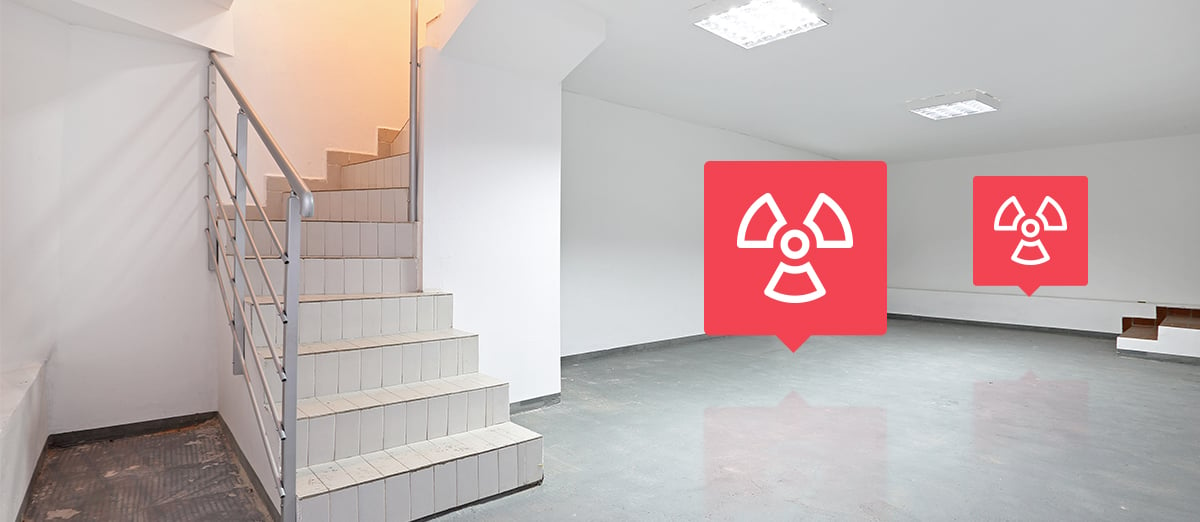 Why does radon sensor sampling affect my radon levels?☕
Radon will not be distributed evenly around a room so the way its measured has to accommodate that.
Imagine adding a dash of cream to a cup of black coffee but not stirring it. If you then take multiple samples from a small spot of that coffee for the level of cream, you would get very different readings over time as the cream slowly blends in with the coffee. Radon sampling works in the same way.
As a result, Airthings radon sensors give a short term sample reading as well as an average long term reading. This is why we recommend allowing your radon detector to measure for at least 30 days, so that the monitor can obtain enough air samples to provide a reliable long-term average.